We're all about creating memories here at WeSwap. And in 2020, we're looking to help you make even more. How? By helping you tick off those big bucket list items, while also giving you any excuse to get away. Whenever you can. Wherever you want.
So, get your calendars out. Because here are our top 21 world events for 2020.
Dolomiti Balloon Festival, Dobbiaco, Italy: 4th - 12th January 2020
The only thing better than watching dozens of vibrant hot air balloons take flight above the magnificent snow-capped peaks of the Dolomites is, perhaps, being a part of the spectacle. Combine this magical experience with a heart-pumping ski and snowboard vacation in one of the world's largest ski resorts.
Rio Carnival, Rio: 21st - 26th February 2020
Forget the miserable English winter, grab your sequin leggings, peacock feather headdress and fly to Brazil. Just before Lent, some two million people per day hit the streets of Rio and take part in the world's biggest carnival. Tourists and revellers can enjoy the street parades, floats, vibrant costumes and energetic dancing. With hundreds of these blocos going on all over Rio morning noon and night you'll always find a party. As the blocos continue on the streets, inside the Sambodromo, a purpose-built parade area, samba schools compete to win over the crowd and judges for the best performance. Carnival is free but entry to the Sambodromo costs, tickets for the grandstand on main parade day cost from R$297 (that's Brazilian real) .
Mardi Gras, New Orleans: 25th February 2020
Whilst Rio carnival may be the biggest, Mardi Gras in New Orleans is renowned for being the wildest. So, don some gold, purple and green, grab a large drink, a bead necklace or 8 and bring your A game. There are floats, parades, and parties everywhere. The biggest party of the New Orleans carnival season is on "Fat Tuesday", which is 5th March this year. However, there are a whole two weeks of carnival celebrations in the run up.
Carnivale Di Venezia, Venice, Italy: 8th - 25th February 2020
Started in 1162, outlawed in 1797 and brought back in 1979 the Carnival of Venice has a long history and now welcomes some 3 million visitors each year. The city is transformed with people in intricate costumes and masks, with the best competing for la maschera più bella ("the most beautiful mask"). Activities start with acrobats and music on the water and continue with parades, markets, crafts, re-enactment, and parties. Venice does get very busy so get ready for crowds and try to get away from St.Marks square towards some of the quieter areas.
Holi, India: 9th & 10th March 2020
Powered dye, water sprinklers and rituals. The Festival of Colors is celebrated the day after the March full moon and marks the end of winter and upcoming spring. Holi celebrations are a reminder of the triumph of good over evil. Rituals include burning of demoness Holika, bonfires are lit, people sing and dance around the fire known as puja. No rituals are performed on the main day but the famous coloured powder is thrown and applied to people's faces. Music, dancing, and cannabis milk (bhang) occupy the celebrations of this fun event.
MaerzMusik, Berlin, Germany: 20th – 29th March 2020
The goal is certainly ambitious: to combine vastly different contemporary genres, from chamber music to media art, into an exploration of what defines music today. But for 14 years, MaerzMusik has managed to do just that through a programme of openness and creativity, brought to life by artists both mainstream and fringe.
Masters, Augusta National, Georgia, USA: 9th-12th April 2020
Time for the iconic green jackets to make an appearance. The first major golf competition of the year, the Masters Tournament starts on 9th April. It's been played on the historic Augusta National Golf Club since 1934.
Songkran, Thailand: 13th-15th April 2020
No one brings in the new year quite like Thailand, the entire country shuts down for a 3-day water fight! Don't venture outside without your water gun but do leave your phone and be prepared to get soaked in this anything-goes event. Open top trucks drive around with teams of people armed with balloons, buckets and super soakers ready to attack, whilst those on the street wait with concealed talcum powder and water in retaliation. Head to Bangkok, Chiang Mai, and Phuket for the biggest celebrations during the day then continue the party on late into the night. Remember you can now use your WeSwap card in places like Thailand!
Sandfest, Port Aransas, Texas, USA: 17th-19th April 2020
Everything really is bigger in Texas – even the sand castles. A general "go big or go home" attitude dominates this three-day competition, drawing master sand sculptors from across the globe hoping to qualify for the world sand sculpting championship. As the pros set to work, spectators can enjoy music, food and entertainment, not to mention amateur competitions and sand sculpting workshops.
King's Day, Amsterdam: 27th April 2020
As if you needed another reason to visit this great city. King's Day in Amsterdam is a stand out celebration. The canals make way for boat parades, market stalls are set up by anyone selling everything and everybody wears orange in tribute to the Royal Family being part of the House of Orange. The day is family friendly and kids can run their own stalls, get involved in sports, and play games. WeSwap Tip: If you are on one of the thousands of decorated boats on the canal and need the toilet, look out for a moored plasboot (literally 'pee boat'). Enjoy!
Cannes Film Festival, France: 12th-23rd May 2020
The Cannes Festival, until 2002 called the International Film Festival and known in English as the Cannes Film Festival, is an annual film festival held in Cannes, France, which previews new films of all genres, including documentaries from all around the world.
AfrikaBurn, Tankwa, South Africa: 27th- 3rd May 2020
You've heard of the infamous Burning Man festival. Well, AfrikaBurn is her saucy little sister, set on an isolated private farm some 400 kilometres from Cape Town, amid rocky terrain best accessed by an ATV. Smaller and younger – both literally and demographically – than its sibling event, AfrikaBurn's festival-meets-art-community vibe draws fun-loving music and culture lovers from across the continent and around the world.
Inti Raymi in Cusco, Peru: 24th June 2020
Inti Raymi or the sun festival is celebrated on June 24th for the winter solace, it is a religious tribute to the sun god Inti which involved a lot of animal sacrifices, dancing, Inca beer and the reading of coca leaves. The modern re-enactment retains much of the traditional magic with the highlight taking place in the ancient fortress of Saqsayhuaman. You can watch as the festival passes through Plaza de Armas and makes it way to Saqsayhuaman. There is grandstand seating available but it can cost quite a bit, however, the surrounding hills are free and the local Peruvians often watch from up there.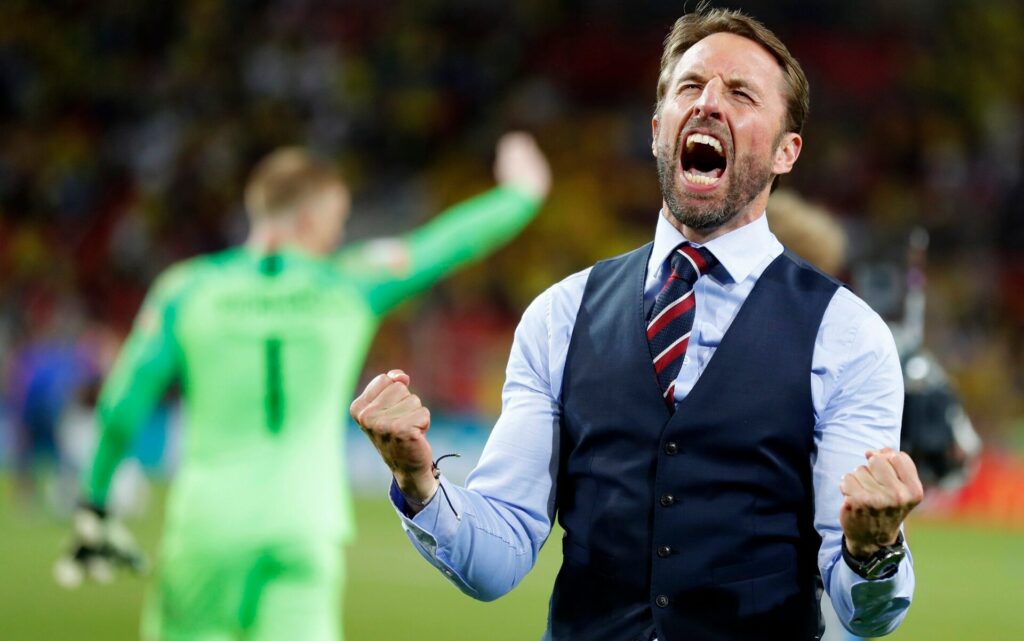 UEFA Euros, across Europe: 12th June - 12th July 2020
To celebrate the 60th birthday of the competition, the 2020 Euros are being in held in 12 cities across 12 different countries. A logistical nightmare for fans and teams alike? Probably. The perfect opportunity for some football inspired inter-railing? Certainly. The final will be at Wembley in London, but other host cities include Rome, Copenhagen, Budapest and Saint Petersburg.
Source Wikipedia
San Vino Wine Fight, Haro, Spain: 27th-30th June 2020
Those looking for something a little different this June might want to consider throwing wine at people until the hills of Haro literally run purple. Batalla del Vino or wine fight is set in the small town of Haro, Spain and started out as an event to mark the property lined between Haro and neighbouring areas. Some 400 years later this broke down and people started throwing wine at each other. Festivities start the night before with parties in the main square, music, brass instruments, food and drink with many people not going to sleep. At 7am you put on your white shirt, red scarf, water pistol and head to the hills to being the battle. From here there are no rules and no mercy just an all-out wine fight that lasts long into the day. Once done you head back down the mountain to either bed or continue the celebrations in town.
Wimbledon, London, UK: 29th June -12th July 2020
A staple in the UK sporting calendar, Wimbledon is a quintessentially English experience. Providing the weather holds out a day spent on centre court or any of the others is a great day out. The ballot can be the cheapest and best way to get your hands on tickets but this has already been and gone. The next year's application usually open in September. If you like queuing (which all Brits do) then Wimbledon is one of the very few major UK sporting events where you can still buy premium tickets on the day of play. There are a few rules, so read this guide
Edinburgh Fringe Festival, Scotland: 7th-31st August 2020
For three weeks in August Edinburgh hosts the world's largest art festival with over 50,000 performances. The Fringe dates back to 1947 when eight theatre groups turned up uninvited to Edinburgh International Festival. Year after year more groups came until the Fringe Festival was established with the policy that there would be no vetting of the festival's programme. Providing you have a venue you can perform. Categories include theatre, comedy, dance, circus, opera, spoken word and many more, there is something for every creative. This makes for a great UK summer break, is family friendly and a lot of fun for all.
La Tomatina, Buñol, Spain: 26th August 2020
Want to be involved in throwing some 145,000 kg over-ripe tomatoes at people? Of course you do. What about climbing a greasy pole to win a Spanish Ham? Would you believe you can do both at one event? Enter La Tomatina, this legendary festival located in Buñol takes place on the last Wednesday in August and welcomes 20,000 people. Trucks bring in a ridiculous amount of tomatoes and participants get 1 hour to throw them in an every man for himself situation. Definitely one for the bucket list.
Oktoberfest, Germany: 19th September - 4th October 2020
7 million litres of beer in 18 days - that is either an exaggerated stag do story from Magaluf or the official stats of Oktoberfest. Luckily, in this case, it is the latter. Dig out your old lederhosen or Dirndls and get down to some folk music alongside 6 million other beer lovers. This good spirited festival hosts amusement rides, stalls, games, traditional food and lively music. Just pack some paracetamol.
Diwali, India: 14th November 2020
Indias biggest festival is a religious celebration of the victory of good over evil. Diwali is also a time for self-observation, to reflect and dispel the darkness of ignorance. Millions of earthenware oil lamps light up the entire country. The 5-day festival is celebrated by Hindus, Jains and Sikhs and varies per region. Typically day 1 involves cleaning homes, gold is purchased and games are played. Day 2 Rangoli art is created and hung in doorways, demon effigies are burnt. The 3rd day the famous lamps are lit, fireworks let off and families gather and perform Lakshmi Puja. Food is offered to Krishna and this marks Annakut - the new year. The final day is for siblings, where brothers commonly give gifts to their sisters. Throughout the festival worshipping and offerings take place. Not just celebrated in India, London and Leicester also see large festivities of this warm and happy occasion.
Day of the dead, Mexico: 2nd November 2020
Fun fact: Day of the dead isn't a Mexican version of Halloween it's actually a celebration of life and death. A time for family and friends to get together, pray and remember those who have passed and to help support their spiritual journey. Over two days cities and towns all over Mexico host parades and parties, dance, and make offerings to those lost. The skulls and skeletons make for colourful costumes as well as foods like sweets which is giving to the living and the dead. Some of the best celebrations take place in Patzcuaro and Tuxtepec.
So there you have a years worth of amazing festivals, events, and celebrations across the world and now that WeSwap has gone global you can use your WeSwap Card in any of these countries. Let us know if you are attending any of these or any that we missed!