Budapest is an incredible city, the history, the architecture, the wine, the bars, the arts - it's got everything. Popular for long weekends and an essential stop off when interrailing, Budapest is known for being a cheap destination. But how many Hungarian Forint do you actually need to budget?
With real data from real travellers, we've answered all of the important budgeting questions along with things you might not have thought of like taxis from the airport…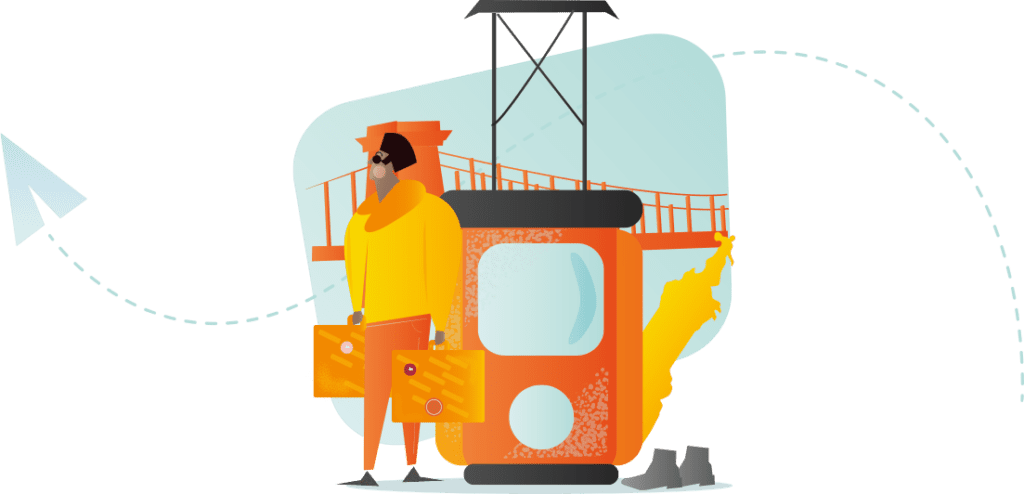 | | |
| --- | --- |
| Quick Guide | |
| Currency in Budapest | Hungarian Forint |
| GPB to HUF | £1 = 356 Ft |
| Local Beer | 490.00 Ft |
| Bottle of Coke | 284.45 Ft |
| Pizza | 12000 Ft |
Average daily spend by real travellers in Budapest: 27,254Ft (£74.50)
This reflects what everyday travellers tend to spend in Budapest. Think mid-range - most of the major attractions, a few cab rides, maybe a big night out, and a bit of shopping on the side. It doesn't include the cost of hotels or car hire as these are often booked in advance.
Eating Out: 9,486Ft per day
Entertainment (bars, tours & attractions): 9,639Ft per day
Transport: 6,700Ft per day
Shopping: 3,517Ft per day
Want to see where it all goes? Read on!
Cost of Entertainment in Budapest
Real Traveller Average Daily Spend: 9,639Ft
"WeSwapper Favourite" Szechenyi Bath (5,500-6,200Ft)
House of Terror - 2000Ft
Parliament - 2000Ft for EU citizens
Fisherman's Bastion - free
"Staff Pick" Szimpla Kert ruin pub - free
The most popular activity with WeSwap travellers in Budapest is the Szechenyi Bath - one of a number of famous outdoor Roman thermal baths in the city. Entry costs the equivalent of around £15 for the whole day which hat includes all the pools, and the steam room and sauna. A great way to relax and let off some steam (sorry, couldn't resist).
Although the name makes it sound lame, the House of Terror is a dark and poignant look at the relatively recent history of Budapest. Located at the former Nazi and Soviet headquarters, this place gives a small glimpse into the horrors of the past. Make sure to visit the dungeons - truly harrowing.
Parliament and Fisherman's Bastion are both incredibly beautiful buildings and both can be experienced with cheap entry. The Parliament building will cost to go inside but the Danube night-time river cruise shows it at it's illuminated best. Go for a coffee in one of Fisherman Bastion's turrets and see the Danube and over into Pest from a killer vantage point.
Szimpla Kert is the city's best ruin pub. And that's saying something. Known locally as "kerts", ruin pubs are dilapidated buildings (often old apartment blocks) that were hanging on by a thread, before some really stylish threads were added… and they re-opened as bars. Ultimately, they're just cool places to eat, drink, relax, dance, or do whatever the heck you please. If you only visit one, make sure it's Szimpla Kert. Beer is cheap. Like £1.50 (or less) a pint, cheap. Check out this post about uber-trendy District VII for a detailed guide on the area.
Cost of food and drink in Budapest
Real Traveller Average Daily Spend: 9,486Ft
"WeSwapper Favourite" Gozsdu Udvar 5,183Ft average transaction
Menza Etterem - 11,788Ft average transaction
Boscolo Cafe - 10,786Ft average transaction
Cocktail - Tuk Tuk bar
Glass of wine/beer in the bar - 400Ft
Cup of coffee - 380Ft
Staff pick: KonyvBar & Restaurant 4,600Ft
Gozsdu Udvar is a passage at the heart of the Jewish district. choc-a-bloc with cafés, restaurants and tiny bars, you'll find something you like here. The district is full of great spots so if nothing takes your fancy here, you'll soon find something.
The Boscolo, formerly the New York Palace is Hungarian opulence x 10. The interior is absolutely stunning and it's a place that's always busy. Go for coffee and a cake because in a city well known for being cheap, this is quite pricey and the food isn't exceptional. But the cake is.
Best cocktail in town? The guys at Tuk Tuk really know what they are doing and if nothing on the excellent menu tickles your fancy, they will make you anything at all that you want. Don't ask us about the bizarre Thai theme (given the location) but they know how to mix their drinks so we'll let them off.
Decorated like a library, KonyvBar & Restaurant is a quirky little restaurant that first and foremost serves delicious food at incredible prices. There aren't many tables in the restaurant but there will be book theme every night. When I went the theme was an American Psycho a theme. Check out the photo. A must-visit.

Cost of Transport in Budapest
Real Traveller Average Daily Spend: 3,517Ft
Taxi from Airport to the centre: 7,500Ft
Bus into city from the airport: 700Ft
24-hour public transport pass: 1,650Ft
Budapest is one of those rare places where you can walk everywhere. It doesn't matter if you're in Buda, or over the Danube in PEst, everywhere is accessible on foot. It's actually really refreshing not having to get the train or bus anywhere. IF you want to get out of the city then sure, you'll need to get a train but otherwise, stay on foot. Bikes are also cheap to hire if you want to get around that little bit faster and Budapest makes a popular stopping point for those cycling around Eastern Europe.
Cost of a Shopping Trip in Budapest
Real Traveller Average Daily Spend: 6,700Ft
WeSwapper favourite: Central Market Hall (Központi Vásár csarnok)
This is the largest indoor market in Budapest. There is a huge variety of vegetables, fruits, cheeses and meats. On the second floor you'll find vendors selling folk art, as well as a small food-court and a restaurant serving traditional Hungarian dishes.
Money in Budapest
Both cash and card are widely accepted in Budapest with ATMs all over the city and the majority of shops and restaurants taking Mastercard and Visa. Small businesses might have minimum payments or only accept cash so it is best to have a little of both. When using ATMs try and find a major bank and remember to decline the Dynamic Currency Conversion. Most debit and credit cards will incur fees abroad so it is always best to compare travel money options before you go.
_
Last checked and updated: 30.05.2018. All travel, accommodation, and entertainment costs are taken from the provider's official website – but don't forget to double check yourself first before you head off.