There isn't another city in Europe like Amsterdam. In fact, there isn't another city in the world like Amsterdam. Nowhere else does art and excess go hand in hand so readily. Amsterdam is alive by day, and by night. If you are wondering 'is Amsterdam expensive?' Here is our spending guide for "the Dam".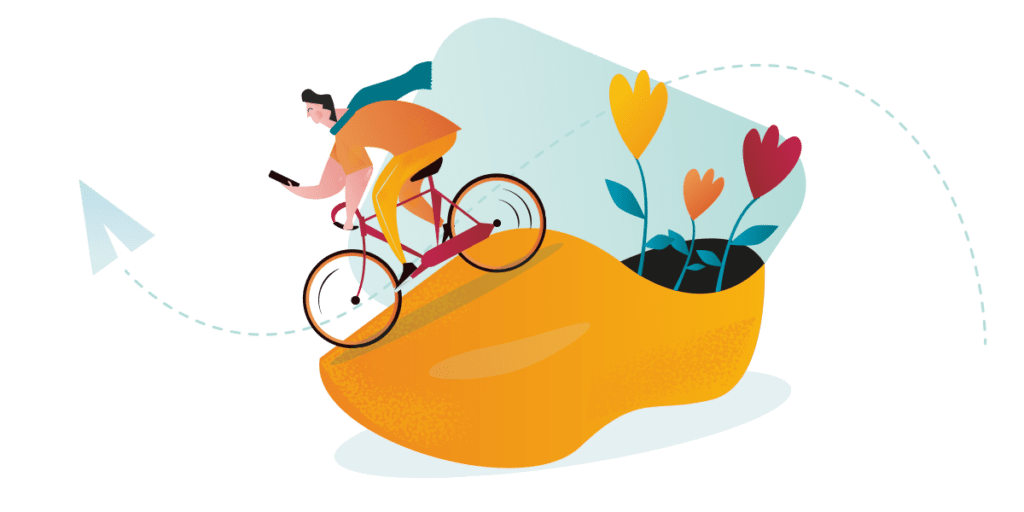 | | |
| --- | --- |
| Quick Guide | |
| Currency in Amsterdam | Euro |
| Average Daily Spend | €106 |
| GBP to EUR | £1=€1.20 |
| Local Beer | €4.50 |
| Bottle of Coke | €2.44 |
| Pizza | €13 |
Average daily spend by real travellers in Amsterdam: €106 (£94)
This reflects what everyday travellers tend to spend in Amsterdam. Think mid-range – most of the major attractions, a few cab rides, maybe a big night out, and a bit of shopping on the side. It doesn't include the cost of hotels or car hire as these are often booked in advance.
Eating Out: €34 per day
Entertainment (bars, tours & attractions): €34 per day
Transport: €20 per day
Shopping: €48 per day
Want to see where it all goes? Read on!
Money in Amsterdam
Like many countries in the EU, the Netherlands uses the Euro. The single currency is great if you are also travelling to neighbouring countries on your trip. Cash and card are both widely accepted and you should have no trouble with Visa or Mastercard. Some smaller shops and restaurants may not have card payment facilities so carrying cash is advised. Surprisingly ATMs, called Geldautomaats are not as widespread as in other European cities but you will still find them in touristic areas and banks. There are a few in Centraal Station, the Airport and around Dam Square. Remember to avoid the conversion charges and pick a card that gives free atm withdrawals.
Cost of Entertainment in Amsterdam
Real Traveller Average Daily Spend: €34
"WeSwapper Favourite" Heineken Experience – €16 (average transaction)
Rijksmuseum – €17.50
Vondel park – Free
The Jordaan – Free
Lovers (boat trip) – €10
"Staff Pick" Over the Edge Swing €17.50 (€12.50 to the A'DAM Lookout and €5 for the swing)
The attraction most popular with WeSwap travellers is the home of Heineken lager, the Heineken Experience. It can get very busy so we would recommend pre-booking to avoid any disappointment. You can buy a "canal trip and tour combination ticket" which kills two birds with one stone, as well as a queue jump. Triple win.
The Rijksmuseum, dedicated to Dutch art and history, is one of the most popular museums in the city and can be found in Museum Square – which is the place to head if you like a good museum! It's at its most crowded between 11 am and 3 pm so the best strategy is to avoid the middle of the day by arriving early (it opens at 9 am) or late afternoon (last admission is at 4:30 pm). Amsterdam is very card friendly so you should have no trouble using your WeSwap card at museums or anywhere else.
Like Hyde Park in London, Vondel Park is must visit on a hot summer's day in the capital. Also like Hyde, on a hot day, it can get really busy so rock up early to claim a good pitch. BBQs are everywhere, as are frisbee, football and drinking! There is also a great people watching cafe terrace by the Eye Film Museum.
If you do fancy a boat trip, partake in a 1-hour boat trip by a company called Lovers for €10, it goes from American Hotel by Leidseplein. It's much better value than the €25 hop on hop off option which you never actually hop on and off!
Amsterdam now boasts Europe's highest over the edge swing which is our staff pick of things to do in the Dam. No prizes for guessing what the experience involves… you'll swing over the edge of a 100m high building For those who don't fancy the swing, the observation deck itself is still worth a look and quite scary in its own right…
Cost of food and drink in Amsterdam
Real Traveller Average Daily Spend: €34
"WeSwapper Favourite" The Pancake Bakery €8 (Average traveller transaction)
Wildschut – €30 per head
Rijsttafel (type of Indonesian food) – pricey vary
Cocktail with a view: Madam Panorama Bar – €10-€13 (average cocktail)
Glass of wine/beer in the bar €4.50
Cup of coffee – €2.50
"Staff pick" Loetje – €59 (average traveller transaction)
WeSwap travellers have spent more Euros in The Pancake Factory than in any other restaurant in Amsterdam. The portions are huge and big enough to share between two, or even three depending on how hungry you are. The staff are super-friendly but then again, they are in most places in the Dutch capital.
Wildschut: practically next door to College Hotel is a big traditional Dutch Cafe with a lovely terrace. It's simple but good quality food (ie great for burgers, chicken satay – which you get everywhere due to the heavy Indonesian influence in Amsterdam.
Bitterballen is a great place to enjoy a pint of Heineken and indulge in delicious Dutch bar snack like croquettes!
As briefly mentioend before, the Netherlands' colonial history means that Indonesian cuisine is as interesting, if not more interesting than traditional dutch cooking. There are lots of great Indonesian restaurants and we're not going to tip up one but rather, one thing that you should order. One word you need to remember. That word is "Rijsttafel" which translates as "rice table". It's a great option for anyone who likes to try a little bit of everything as loads and loads of small dishes come out, affording you that lovely feeling of knowing you ordered well (and thus avoiding any food envy).
Our staff pick is Cafe Loetje, which is, according to Rob, is "the best steak & frites in town". This is super-popular with the locals which is never a bad sign. If the weather is nice then go enjoy the terrace out the front and be sure to book on the weekend to avoid a lengthy queue.
Cost of Transport in Amsterdam
Real Traveller Average Daily Spend: €20
Taxi from airport to the centre: €45
Train from airport to city centre: €4.20
Bus to Venice dock from the airport: €9
24hr waterbus pass: €20
Firstly, when you arrive, make sure you don't get a cab into town – it's a pointless exercise. The train takes you right, slap bang into the middle of the action and takes much less time.
Amsterdam is compact, so walking everywhere is perfectly feasible (maybe with the odd train or metro trip).
To travel like a local and make use of the excellent cycle lanes though, you should rent a bike! Amsterdam is a flat city so you can take it easy and not work up a sweat if you don't want to. For public transport (trams, metros, and buses), buy a chip card at a ticket vending machine or counter, or ask the driver for a tourist pass (there are one-to seven-day cards starting at $8).
Cost of a Shopping Trip in Amsterdam
Real Traveller Average Daily Spend: €48
9 Straajtes (Nine Streets) – is a lovely trendy boutique shopping area, a grid of 3 streets crossing 3 canals, one-off and vintage shops but also Paul Smith and other big names including Amsterdam Scotch & Soda (local version of Hollister / A&F, v good )- good for browsing and a wonder, everywhere has lovely cafes to stop.
PC Hoofstraat– the designer street like old Bond St, massive G Star Raw shop at the top of the road, and Victor & Rolf – the most famous Dutch brands, also Tiffany etc.
Kalverstraat – is the Oxford St, big versions of all the high street style shops, it crosses Dam Square – not somewhere I would spend too much time on a weekend.
Cornelius Schutstraat, lovely up-market shopping street in Oud Zuid is a small but lovely place to wander.
Last checked and updated: 03.07.2018. All travel, accommodation and entertainment costs are taken from the provider's official website – but don't forget to double check yourself first before you head off.
_
If you're planning a trip to Amsterdam, then you might consider WeSwap for your Euros. Our peer-to-peer platform makes travel money up to 90% cheaper for travellers. You'll also join a 200,000+ community swapping travelling tips and wisdom as well as their travel money!