Marbella is a municipality known for its luxurious surroundings with yachts, super cars, and celebrities visiting every year. But how many Euros will you need to budget daily for your visit to the Costa Del Sol? How much will the bars and restaurants of Puerto Banús cost you? Will it be expensive to rent a bed on the world renowned El Faro Beach? We aim to give you the answer to all these questions with some of our money saving tips, as we are of course the travel experts!
Average daily spend by travellers in Marbella:
This is to reflect what the average WeSwapper spends during their visit to the Costa Del Sol. Think what would a normal day consists of? a coffee to pick you up in the morning, a quick cab ride to the other side of town, maybe a big night out with your friends. We are not including any cost of hotels or car hire, as they are more often than not booked in advance!
Average daily spend: €93 (£78)
Eating Out: €31
Entertainment (Bars, Restaurants & Attractions): €21
Transport: €19
Shopping: €25
So, where does it all go? Let us show you below!
How many days should I spend in Marbella?
This will really depends on what sort of holiday you are looking for. If you prefer a more relaxed holiday, with a daily trip to the beach to top up your tan, or finish the book you have been putting off reading, then 5-7 days is definitely the perfect amount of time. On the other hand, if you're here for a good time it for sure will not be a long time you will be staying in Marbella. We recommend 3 nights and 4 days, allowing you enough time to see all the top restaurants, bars and beach clubs without burning a huge hole in your pocket.
Cost of popular attractions and activities in Marbella
We know, you're probably thinking why is the entertainment budget so high? You'd be right, our travellers spend the most here due to Marbella's huge selection attractions and activities to keep you entertained for weeks on end. Below, we have selected a few activities that will help you get your holiday started!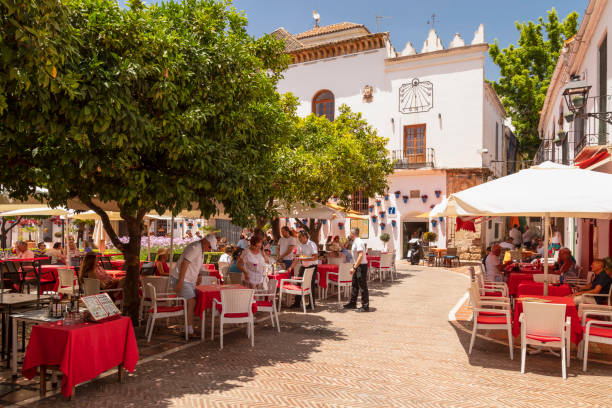 Cost of food and drink in Marbella
Due to Marbella being a very multicultural city, there are many options for food and drinks alongside the obvious go to, paella and tapas. When ordering tapas, we recommend 6-8 dishes if you are ordering for two, as they are made to be shared and can be very small! Be sure to go and visit out staff pick La Tasca De Santi, based on a busy street in the centre of old town Marbella, they offer both inside and outside seating!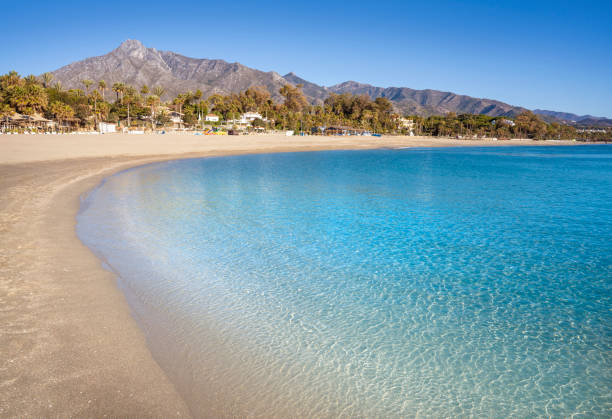 Cost of Transport in Marbella
As Malaga Airport is the closest to Marbella, you may think it might be difficult and expensive to reach your hotel or Airbnb. Fortunately you're in luck, below we have given you 3 different modes of transport, with prices, to help you get to Marbella town centre with little to no hassle!
Unfortunately Marbella has no real train or tram lines that connect up the city, with the closest being in Malaga which is 29 miles away. Most locals rely on their own cars, taxi or bus service to get from A to B! If you are really stuck, Uber does operate in Marbella making travel very convenient.
Where to shop in Marbella?
The reputation of Marbella is that of designer shops and expensive taste, if that's your thing great! you've come to the right place and you should definitely visit Puerto Banús Marina where there is enough Dior to last a lifetime. If not, do not worry as Marbella is full of local, fashionable and budget friendly shops. We have listed some of the places you can shop in style, no matter your budget!
Last checked and updated: 03/08/2022. All travel, accommodation and entertainment costs are taken from the provider's official website – but don't forget to double check yourself first before you head off!