You may have noticed some changes around here. Our website has had a pretty big lick of paint, the emails we're sending are looking a little shinier and our card has had a complete and utter back-to-the-drawing-board redesign.
It's now got a new, portrait design that responds to how we actually use our cards in 2019. It's got a logo inspired by our journey and the journeys you guys have taken us on.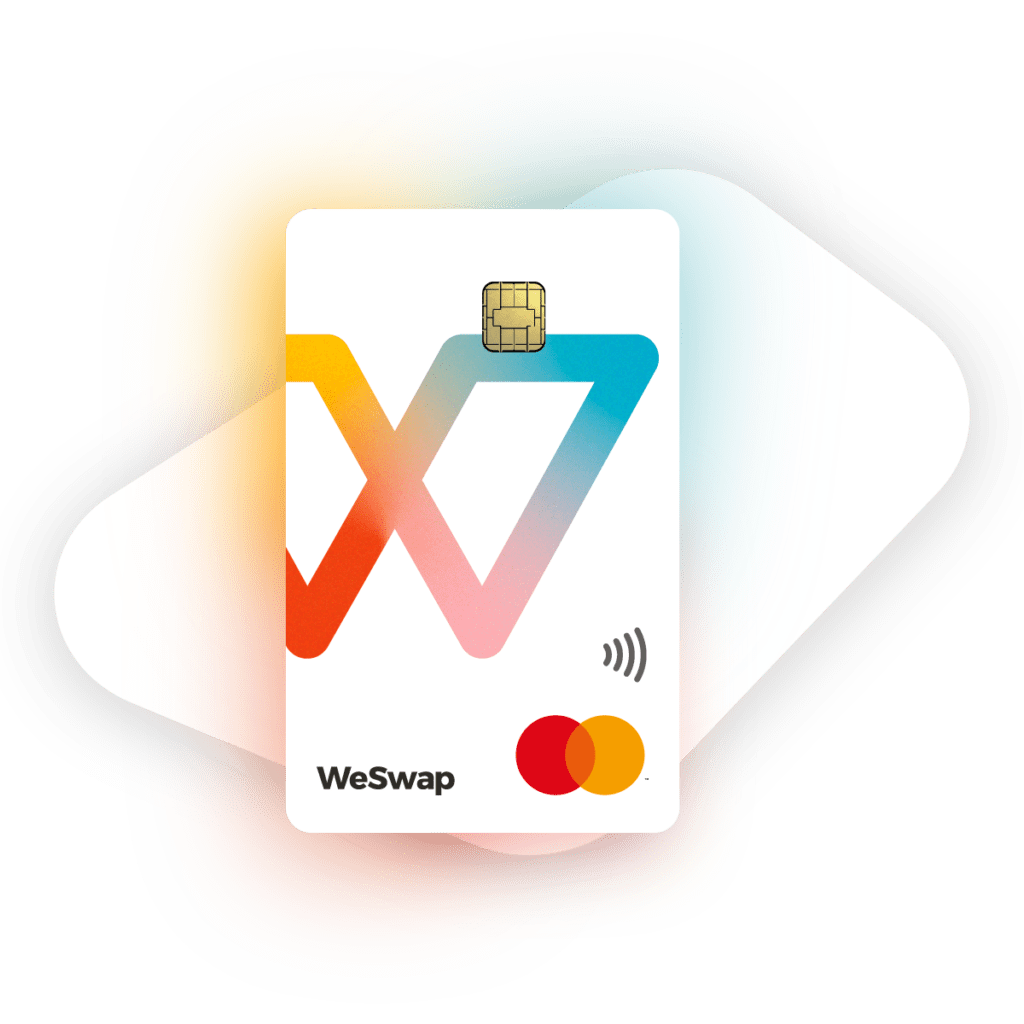 First things first, if you've got one of our old cards, don't worry, it'll still work as well as it always has. But once it expires, you'll get our brand-new one (you'll find its expiry date is on the front of your card).
If you just can't wait, we've set up a card lottery so that a number of lucky WeSwappers can win a new card each month. There's more on that below but first, we want to tell you all about our new card, our process and how we came to choose this design.
So, here it is, straight from the horse's mouth. The horse in this case is our Lead Designer Jonny:
"When the opportunity to redesign the WeSwap card came up, the first change on our wish-list was to create a portrait card. We're by no means the first to do this (thanks Starling Bank for pioneering this one), but portrait cards just make sense for the way they're used in the modern world – when was the last time you had to swipe?
Our first creative session involved quickly mocking up nearly 20 different designs. Most of these designs were perfectly upstanding in their own right; some were… questionable. But that's what this stage of the design is for – trying everything, failing, and learning. With a whole host of different designs of different natures – some funky, some formal, and everything in-between – we presented our plethora to as many colleagues as it made sense to do so to narrow it down to a shortlist. We did this because a) every last one of us is a customer of our own product, and b) if we're not working for something we love, then what's the point?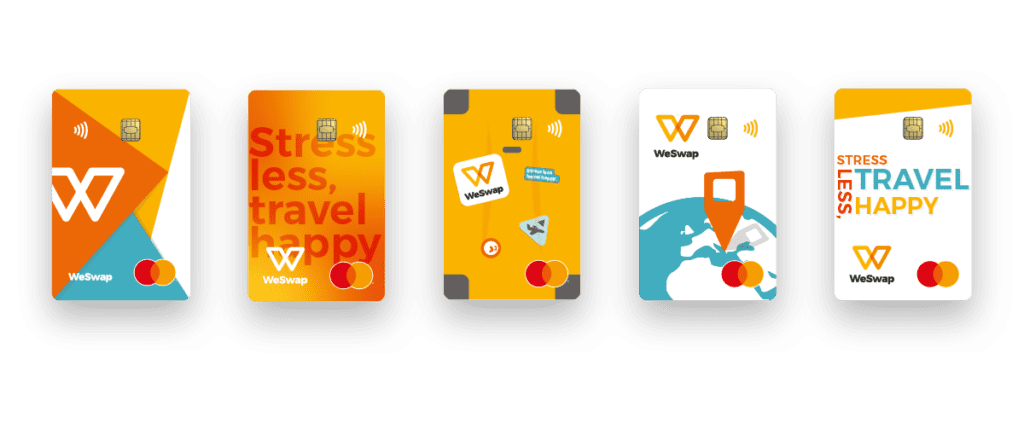 Shortlist in hand, we created a survey for our real-world users. Using fancy research methods, users were only shown one card each and asked a bunch of questions about that one card. We weren't going for favourites here - we love democracy as much as the next guy - but design is so subjective and we wanted a card which worked for its purpose, a card which users felt they could trust, a card which matched our friendly, holiday-focussed brand. Ultimately, users told us the final card design fits with all of these - and so off it went to production.
The new card was inspired by the vibrancy and diversity of colour you see when travelling the world.
From the bright blue roofs of Santorini to the purple lavender fields of Provence. The red rock of Uluru to the yellow cabs of New York City. The memories we have of these places - what we've seen, what we've done, who we've met - eventually become one blurred, mental souvenir of happy times and new experiences. The white background represents our day-to-day non-travel life which helps our favourite colourful recollections stand out."
How to get your hands on one
If you're new to WeSwap, you may already have one, we've been phasing them in over the summer. If you've been with us a while, you'll get one when your current card expires. If you just can't wait, as we said, you can enter our Card Lottery. Just hit the link, fill out the form and every month until January 2020 we'll select a number of WeSwappers at random to receive our brand-new card.
*This promotion has now expired.
You can also order a brand-new card for £4.99. Just head to the website, log into your dashboard and follow these instructions:
Click Welcome in the drop down on the top right of the screen
Select My WeSwap Card
Block your WeSwap card
Select Replace Card
If the address you have in your WeSwap account is not your current one, click Update my address.